Lianyungang 300,000-ton waterway dredging project passed inspection and acceptance
18/Jun/2020
Recently, the H3.1 bid section of the channel dredging construction project of the 300,000-ton channel of the Lianyungang Port constructed by CCCC passed the acceptance inspection.

This project is based on the first phase of the 300,000-ton channel of Lianyungang Port. It was deepened, widened and extended. It was formally started on November 20, 2018. It has successively invested several ships such as "Junyang 1", "Junhai 2", "Junhai 5" and "Guangzhou" (the ship with dredging equipment and

silt curtains

)for construction. The main engineering content of the project includes one 300,000-ton bulk carrier anchor position, one 300,000-ton oil tanker anchor position and the dredging construction of the channel E to F section. Meter.

After the completion of the project, it will be of great significance for Lianyungang Port to become a national-level comprehensive transportation hub connecting "The Belt and Road", the new Asia-Europe Continental Bridge sea gateway and a regional international hub port.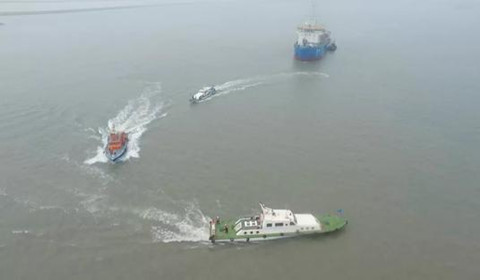 << Back