Hongze District and the Municipal Transportation Bureau jointly held an emergency drill
19/May/2020
In order to further improve the emergency response capability of dangerous goods operations and the emergency disposal abilities of organization and coordination of relevant government departments, on April 29, the Hongze District and the Huai'an Transportation Bureau co-organized emergency drill for dangerous goods operations at the terminal.

It is reported that there are nearly 70 participants in this performance, 4 rescue vehicles, 4 law enforcement boats, and 2 dangerous vessels were dispatched. It was also used

chemical absorbent pads

and

chemical absorbent booms

for dangerous liquids leakage.The first half of the exercise mainly showed the process of the enterprise's self-rescue after the terminal accident; the second half mainly showed the government's ability to handle major public emergencies and organize and coordinate the emergency response of various departments to complete the rescue.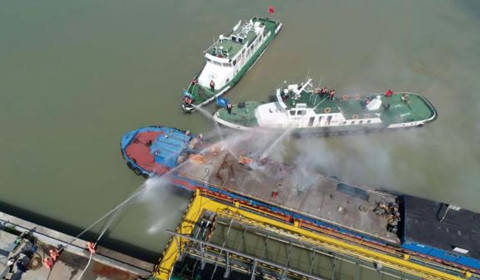 << Back