Songyuan City crude oil pipeline leakage and water oil spill emergency drill was successfully held
05/Jul/2019
This morning, in the waterfront of Xincheng Agriculture and Forestry Village in Ningjiang District, with the order of start, Jinlin Province Songyuan City crude oil pipeline leakage and water oil spill emergency drill was officially kicked off.

The simulation design was a key period for the Songhua River flood control. Due to the sudden earthquake disaster, the Jiangbei-Xinmu oil pipelines were leaked, and the crude oil along the coast line spread to the Songhua River, posing an environmental pollution threat to the Songhua River waters. After confirmed the leakage of the pipelines, the oilfield company started the emergency plan step by step; the Jiangbei Oil Transfer Team carried out the preliminary disposal; the oilfield company storage and transportation sales company arrived at the scene for disposal; the oilfield company arrived at the scene for disposal; Songyuan City arrived at the scene to organize emergency disposal, pipelines rescue, press release,

oil booms

deployment in the river; to the end of the emergency, it was fully demonstrated the entire rescue process.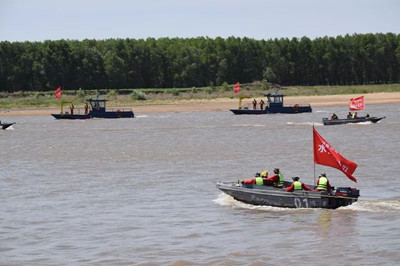 << Back