Meizhou Bay Waterway Phase IV Project: Public Channels in Nanshan District was fully resumed
03/Apr/2020
As the situation of epidemic prevention and control continues to improve, a number of key projects have been started intensively, it is injected strong momentum into high-quality social and economic development. As the key construction project of the province, city and district, the public channel in Nanshan area of Meizhou Bay Channel Phase IV project has resumed full production.

The total mileage of the Meimeizhou Bay Channel is about 8 kilometers, with a total investment of 280 million yuan. It is used dredgers which is equipped with a large amount of

silt curtains

. Due to the impact of the corona-virus, the project originally scheduled to start in early February was delayed by 20 days, putting great pressure on the project party. The Quangang District Transportation Bureau pressed the "accelerator key" for the resumption of production and production of the project through the classification of precise prevention and control, and adherence to "point-to-point, one-stop" direct service.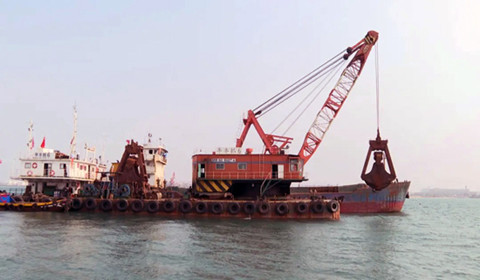 << Back