Strengthening accident prevention and building beautiful Yangtze River
13/May/2019
In order to continue to promote the construction of the "Beautiful Yangtze River", we will do a good job in the prevention and control of pollution in ships and terminals in the area. At 10:00 on April 23, the Director of the Huangshi Port Area Maritime Department of, Kong Jing, and the Deputy Director of VTS Wu Biwen, led the law enforcement officers to the Xisai Oil Terminal. During the visiting, the research and discussion on the joint fire drill and oil spill joint drill plan of the Xisai Oil Depot was carried out, and the person in charge of the Xisai Oil Depot was accompanied by the whole process.

Director Kong Jing conducted a preliminary investigation on the site and listened to the preliminary thoughts and demands of the oil depot representative on the exercise. Director Kong Jing gave three initial plans, requiring the person in charge of the Xisai oil depot to contact the participating units as soon as possible, coordinate and implement the plan, and the maritime department will produce the exercise script according to the exercise plan, and purchase the corresponding materials in time such as

oil absorbent pads

and

oil booms

. At that time, all units will arrange their time and be fully prepared to ensure that the exercise will achieve practical results.

In the next step, the Huangshi Port Area Maritime Department will strengthen the construction of ship pollution prevention capacity, jointly protect the mother river, prevent and control ship pollution with high pressure, and work together to build a beautiful Yangtze River and share the blue water and blue sky.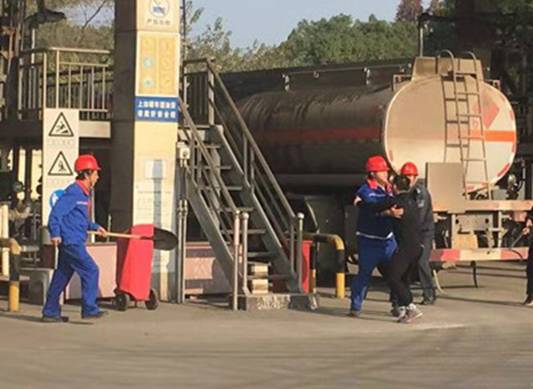 << Back