Ameco Hangzhou Branch conducted fuel oil spill emergency disposal drill
05/Jun/2019
In order to create a strong atmosphere for safe production, test the rapid response capabilities of the branch in the oil spill accident, and further improve the level of oil spill emergency disposal at the same time, Ameco Hangzhou Branch recently organized a fuel oil spill emergency response drill.

This drill was simulated the pre-aviation service personnel found that the B-XXXX aircraft's large-wing fuel tank drain port was faulty when the fuel was discharged, and the fuel overflowed, and the area exceeded 5 square meters. After received the report, the branch maintenance control center quickly started the fuel spill emergency disposal procedures and reported it to the production command center. At the same time, the line squadron duty manager quickly rushed to the scene to maintain site safety, took measures to correct the misplaced oil drain, and reported that the aircraft did not need to be towed away from the scene. Finally, the firefighters arrived at the scene to complete the oil spill by using

oil absorbent pads

, relieved the emergency and resume work. Taking into account the safety of the aircraft during the on-site exercise, the production department used clear water to simulate the oil spill during the drill.

The drill was well-organized, tacitly coordinated, realistic and realistic, and effectively tested the emergency response capabilities of Ameco Hangzhou Branch, and accumulated valuable experience for oil spill emergency response in the future. At the same time, for the problems found in the exercise, through summing up the meeting, they also carried out brainstorming and formulating specific measures, the safety management level of Ameco Hangzhou Branch was further improved.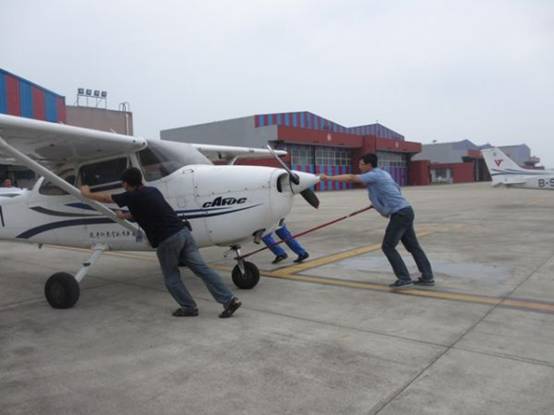 << Back