Foshan held water traffic emergency rescue drill
09/Oct/2019
At 10 o'clock yesterday, Foshan held water traffic emergency rescue drill.

It is reported that this drill was simulated the host of the container ship has lost control after it entered into the Dongping waterway. It drifted downstream and during the drift process, it was collided with the Xiaotang water refueling vessel which was moored in the waters near the west cargo terminal, causing the refueling vessel to catch fire. The personnel fell into the water and oil was leaked. After the uncontrolled ship collided with the refueling vessel, it continued to drift downstream, and gradually drifted to the waters of the bridge section of the Beijiang Bridge of the Guiguang Railway. There was a risk of crushing the bridge pier. More than a dozen units including Foshan Maritime Bureau, Foshan Fire Brigade and Foshan Municipal Public Security Bureau participated in the drill and achieved the intended purpose of the drill. It was rescued the drowning personnel by using infrared drone speedboat, and deployed

oil booms

and

oil absorbent pads

for controlling and cleaning the spilled oil.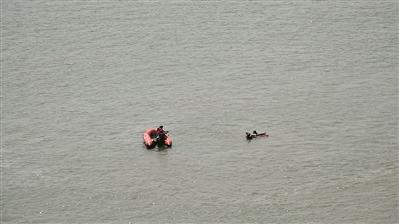 << Back