Longlin conducted water emergency response drill
28/Sep/2019
Recently, Longlin county held 2019 water emergency response drill in the Tiansheng Bridge (Wanfeng Lake) reservoir area in the waters of Poqiao Ferry of Tianshengqiao Reservoir Area.

The main contents of the drill was included self-rescue of the distressed person, ship plugging, search and rescue of the distressed person, ship firefighting, ship towing rescue, and oil pollution removal by using

oil booms

and

oil absorbent pads

.

Through the joint drill, it was effectively improved the water emergency response disposal capabilities of the county's law enforcement personnel, and it was better protected the life and property safety of the people in the area.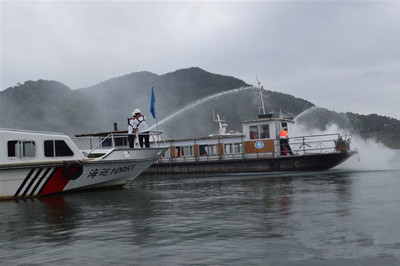 << Back