Longmen Town: Desilting and Dredging of Ditches and Tents
09/Feb/2020
In order to solidly promote the improvement of the human settlement environment, improve the rural living environment, achieve no debris and odor in the canals and ponds of the town, and enhance the happiness of the people, according to the 2019 annual drainage and dam drainage and diversion implementation of the county's water conservancy construction headquarters, It is planned that the Longmen Town Government organizes the work of channel dredging.

So far, 5 large and medium-sized ditches and 22 small and micro ditches have been dredged, with a dredging length of 36 kilometers, 10 large and medium-sized pond dams, 75 small dams, and 108,000 cubic meters of dredging earthwork. It was finished the 24 million yuan investment, and achieved 75% progress. It was used

silt curtains

and dredger for surrounding and cleaning the silt and garbage. The person in charge of the town project said that in the next step, Longmen Town will seriously implement the requirements of the river system, ensure that the dredging task is completed without delay, and do a good job of management and protection to continue to assist the town's living environment improvement.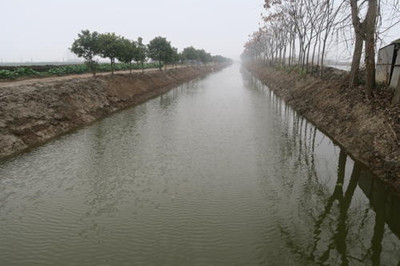 << Back