The first domestic floating gasification unit ship emergency drill was held in Tianjin today
25/Sep/2021
On Sept.24, a maritime emergency drill around this scene was kicked off in Tianjin Nanjiang Port. This is also the domestic floating gasification unit ship emergency drill in China.

This drill was simulated the collision of the oil tanker and the FSRU "An Haijiao"ship (docking at the dock in nearby waters), and carried out emergency response to various emergencies such as liquefied natural gas leakage, crew injury, oil tanker damage, and other situation , The focus is on training personnel first aid, underwater robot detection, oil spill containment and control by using

oil booms

and

oil absorbent pads

, and multi-departmental collaborative handling and rescue capabilities.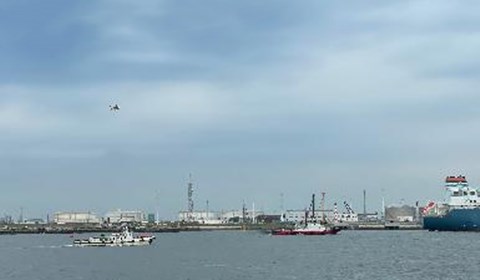 << Back