Water emergency drill
22/Sep/2021
The drill was simulated that "Ship A" collided with "Ship B" in 8 kilometers southern suburbs of waters near Xingang, Ship A caught fire,and then it was out of control and was drifted towards Shaozhou Bridge, it was endangered the safety of Shaozhou Bridge at any time. At the same time, "Ship B" caused two people to fall into the water due to the collision and there was an oil spill danger. A large amount of oil slick appeared on the nearby water surface, and the water area was likely to suffer major pollution. The crew dialed the "12395" water alarm phone to request rescue.

After receiving the simulated alarm, the Municipal Water Search and Rescue Sub-center responded quickly, reported the danger in accordance with the requirements of the emergency plan, coordinated boats and drones and other forces, used professional equipment to carry out rescue, assisted in extinguishing the open fire of the ship, towing the ship in distress to safe waters, and completing the rescue of persons in distress and emergency handling of oil spills by using

oil booms

and

oil absorbent pads

. During the drill, the participating teams responded quickly, strictly disciplined and cooperative, and successfully completed various exercise subjects.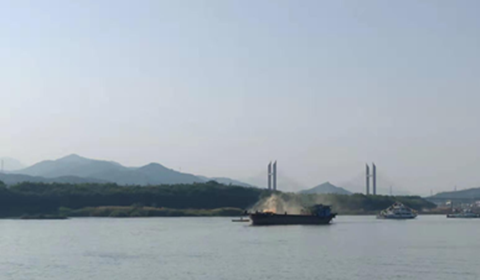 << Back