Quanzhou launched maritime ship oil spill emergency drill
26/Oct/2021
Recently,Quanzhou Oil Spill Emergency Equipment Depot comprehensive emergency drill was successfully held in Quangang. The drill simulated a major ship oil spill accident in the waters of the Meizhou Bay, and it was necessary to urgently coordinate the relevant oil spill emergency equipment to board the ship and transfer to the accident site for marine oil spill emergency treatment.

On the same day, more than 40 emergency personnel assembled in the oil spill emergency equipment warehouse, they used heavy equipment in the equipment warehouse, they carried out

oil booms

deployment, unloading pumps activation, large

oil skimmers

using, spraying devices using, and

oil absorbent pads

putting and other oil spill disposal actions. The drill verified the comprehensive capabilities of the normal hoisting, transfer, and disembarkation of emergency equipment, the coordination and support capabilities of personnel, and the coordination of emergency response capabilities among clean-up units, it was greatly improved the pollution emergency response level of Quanzhou's jurisdiction, and provided safety guarantee for boosting the development of Haixi's green petrochemical industry.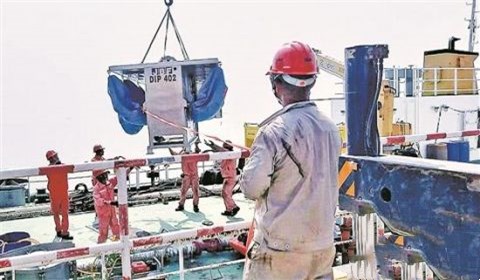 << Back